Do I have a slip & fall case?
How much is a slip and fall injury worth?
What are the most common injuries after slips, trips and falls?
How to file a slip and fall lawsuit in Wisconsin.
What is the statute of limitations on filing a slip and fall lawsuit in Wisconsin?
Do I need a lawyer for a slip and fall claim?
A slip and fall accident is any incident where a person is injured as a result of hazardous conditions. These accidents can happen on commercial, private or governmental property including restaurants, stores, hotels, parking lots, supermarkets, casinos, gas stations, or hospitals.
Even minor of injuries from a slip and fall must be compensated – whether it's recompense from the party at fault, money out of your pocket, or in the form of YOUR quiet prolonged pain and suffering. You have a choice.
You're hurt from a slip and fall. Here's what you need to know about filing a lawsuit in the state of Wisconsin.
1. Do I have slip & fall case?
A slip and fall lawsuit can be filed against any property owner or manager if they are at fault for an injury sustained on their property.
Who can I sue?
Landlords
Employers
Schools
Large companies & retail stores like Walmart, Target or Walgreens
Other local or franchise business properties
Hotels & hotel chains
Casinos
Airports
Restaurants and bars
Nursing homes
Winning a lawsuit rests on proving that the property owner is not only liable for your injuries, but that your injury is a result of their negligence. If these two factors can be proven, there is a strong chance that you can receive just compensation for your injury.
Liability
A trip and fall case falls under what is known as Premises Liability. From a legal standpoint premises liability means a property owner has a responsibility to maintain a safe environment for the public to enter. If you experience a slip and fall, the liability for that injury rests on the property owner or their insurance company.
Negligence
Every state has different laws about the degree to which negligence affects the potential settlement of a slip and fall victim. Wisconsin is known as a modified comparative negligence state. Under modified comparative negligence, a plaintiff may seek damages in proportion to the degree to which their negligence contributed to the accident.
For example, if the defendant is found to be 10% responsible for the accident, their settlement will be reduced accordingly.
Proving negligence in a slip and fall claim
Under Wisconsin law, a business owner or landlord is not automatically responsible for your injuries simply because you fell and were injured on their premises. The injured party must still prove fault on the part of the landlord or business owner. Because of Wisconsin's comparative negligence law, proving fault in a slip and fall claim is key to recovering fair financial compensation.
Proving fault in a slip and fall case determines how much money you can recover for your injuries.
There are two aspects of proving negligence:
There was a duty of care
Duty of care was breached, resulting in harm
Duty of care
In Wisconsin, everyone has a duty to exercise a "reasonable amount of care". This means property and business owners have a duty of care to provide a reasonably safe environment, and individuals have a duty of care to recognize open and obvious dangers.
It's important to prove there was a duty of care in the circumstances specific to your slip and fall case. For example, in most trespassing cases the property owner does not owe a duty of care to the trespasser.
Breach of duty of care
To prove breach of duty, the claim needs to show that the defendant did one of three things:
Caused the hazardous conditions
Was aware of the hazardous conditions (and did nothing about it)
Should have been aware of the hazardous conditions (and did nothing about it)
It can be very challenging to prove whether or not a property owner was aware or should have known about the hazard. When your claim is handled by a proven slip and fall attorney the chances of winning a fair settlement can be greatly increased.
Tips for proving your slip & fall claim
Having a photograph depicting the condition of the property at the time of your fall is critical. In slip and fall cases, photos are everything. If you have a cell phone with you and you fall, get a picture of the area where you fell immediately. Without a photo showing the poor maintenance, successfully receiving compensation is difficult.
If there are witnesses to the fall, get their names and contact information. Eyewitness testimony confirming your fall and confirming the poor condition of the premises is very helpful in slip and fall cases.
Report the fall to the landlord or business owner immediately. Advising the owner or controller of the premises is important. You want to document you were on the property when you fell. Get a copy of any written report, or at least, the name of the person you are reporting the fall to at the time.
Get medical treatment immediately, even if you feel your injuries are minor. Seeing a healthcare provider immediately will ensure your condition will be addressed correctly and will further prove the fact you fell.
In the absence of photos depicting the area, or eyewitness testimony, establishing the condition of the premises will be difficult. Insurance Companies know jurors in Wisconsin are used to walking in slippery conditions in the winter, and that jurors are hesitant to find fault in the absence of proof of poor maintenance practices. Failing to report the incident immediately also creates suspicion in the mind of insurers and juries as to the credibility of the injured party as well.
The opposing side will be working to prove that your own carelessness was a factor in the slip and fall, in order to reduce the amount you can recover. This is also why it's so important to build a strong case and consult an experienced attorney.
2. How much is a slip and fall injury worth?
Slip & fall lawsuits
Weather can make parking lots and sidewalks dangerous – it's not an excuse.
There is no exact figure for exactly how much you could receive in a trip and fall injury lawsuit. The outcome depends on the degree to which the accident has affected your wellbeing and livelihood. There is no damage cap on personal injury lawsuits in the state of Wisconsin – you are compensated justly with no limit on how much you can get.
Average payouts in Wisconsin are in the six to seven figure range depending on the severity of your injuries. We try to settle out of court to make things move faster – but our interest is ultimately in getting every penny you deserve. If going to court is the best decision, we are well equipped to fight on your behalf.
There may be:
General compensation. Repayment for subjective traumas.
Special compensation. Restores a victim's financial situation.
General compensation includes:
Pain and suffering settlements can vary greatly and there are no concrete guidelines for calculating it. Typically when calculating pain and suffering damages such as medical bills, the severity of injuries and how permanent those injuries are factor into the judgment.
Mental anxiety describes the mental trauma a plaintiff may experience as a result of their accident. This can include the emotional trauma of the accident itself, subsequent medical treatments and procedures, changes to the plaintiff's lifestyle or personal life as a result of injuries.
Special Compensation:
Lost wages are important to restoring your financial situation after your bank account is depleted from days or even weeks away from work. If a slip and fall injury kept you from going to work, or prevented you from being able to do your job, you can be compensated for that time.
Medical bills for your accident shouldn't be your responsibility if the accident wasn't. If someone else is found to be liable for an accident caused by their negligence they can be made to pay for all of your medical expenses as a result.
Incidental expenses are any expenses that are indirectly caused by your accident. This can be something like increased travel expenses or other inconveniences caused by the injury.
3. What are the most common injuries after slips, trips & falls?
Injuries that result from falls can have serious consequences such as loss of mobility, impaired motor skills or other permanent disabilities.
Wrist injury. A broken wrist or hand is extremely common in slip and fall accidents. In addition to bone fractures, damage to the ligaments, tendons, nerves and other soft tissues in your arm can lead to lingering pain and require extensive physical therapy to regain function.
Knee injury. The loss of mobility from a knee injury can be devastating both physically and financially. Twisting or landing on your kneecap can cause permanent ligament damage. Without the ability to move easily and freely your life can change drastically. A successful lawsuit will help you receive compensation for the direct and peripheral effects of a slip and fall knee injury.
Back injury. The impact of a fall can cause a slipped disk in the spinal column. These injuries can be painful initially and long-term discomfort can persist for many years after the accident. Spinal damage often requires surgery to repair, and the resulting recovery period can keep you out of work for long periods of time.
Head injury. One of the most serious injuries that a slip and fall can cause is a head injury. Severe head injuries can have a lifelong effect on how a person is able to function on a day-to-day basis. Even comparatively mild injuries like a concussion can have negative impact on long term cognitive functioning. More severe head injuries can affect mobility, balance and memory with no chance of recovery.
Neck injury. Awkward falls put undue strain on the neck and can cause lingering pain, whiplash or even paralysis.
Tailbone injury. A broken tailbone is one of the more painful injuries you can sustain in a slip and fall. Broken tailbones are typically slow to heal, even small fractures can take 8-12 weeks to heal. That's three months of doctor's appointments, missed work and painful recovery.
4. How to file a slip and fall lawsuit in Wisconsin
If you want to file a slip and fall lawsuit, the first step begins immediately after the accident. There are actions you can take right away to begin building evidence to support your case.
Report your accident. Immediately following the accident you should report it to a manager or supervisor at the facility. Most businesses have a system in place for reporting and documenting accidents and injuries. Go through the accident reporting process, but choose your words carefully. If the accident wasn't your fault, don't say anything to make it sound like it might have been.
Treat your injuries. If your injuries are severe, seek medical attention immediately. Prompt medical attention is important to minimize injury to yourself. Medical records will also help your case by establishing the full extent of your injuries and verify that they were caused by the accident.
Get witnesses. If it is possible, contact witnesses who saw the accident. A third party's verification will lend credibility to your claim.
Take pictures of the accident site. It is important to document the circumstances and results of the accident immediately. Take good pictures of the accident site before the hazardous situation can be altered. Pictures of your injuries immediately following the accident are important evidence as well.
Contact a qualified attorney. The most important thing you can do to get your case taken seriously is hire an experienced personal injury lawyer. An attorney who knows the ins and outs of personal injury law will ensure that you get every penny you deserve in compensation and help put your life back together.
5. What is the statute of limitations on slip and fall lawsuits in Wisconsin?
You have 3 years to file a slip and fall lawsuit before the statute of limitations expires in the state of Wisconsin, according to Wisconsin Statutes section 893.54. This is in the case of personal injury.
If you are pursuing action against damage to loss of property – for instance if you damaged valuables when you fell – you have 6 years to seek repair/replacement of that property.
Keep in mind while you have three years' time to file (6 for property), the cap on your potential compensation decreases as more time passes, evidence slips away and insurance companies amass their resources to build a case against you.
Even if your 3 years aren't up yet, you cannot sue for a slip and fall if you've already accepted an insurance settlement. Talking to the insurance company first is a big mistake – they notoriously offer lowball settlements, hoping you won't proceed with a lawsuit. Your best bet is to contact an experienced personal injury lawyer.
The sooner you act, the better.
6. Don't do this yourself. Lawyer up and make them pay.
You might be tempted to go it alone and seek compensation without a lawyer.
Don't do it yourself—too often individuals pursue legal action alone and get fleeced by insurance companies who fearlessly lowball you for lack of competent & aggressive pushback from an elite trip and fall personal injury attorney.
The cost of retaining legal representation is more than offset by the huge boon to your settlement should you file a lawsuit with the right firm and get a big payoff.
Steve Caya has earned a reputation as Wisconsin's toughest motorcycle injury lawyer and fights tooth and nail for injured victims of slip and fall accidents, car crashes, nursing home neglect, bike accidents, construction site accidents and many other claims.
We are transparent in our legal advice – if your case doesn't warrant hiring a lawyer we will tell you as much and advise you accordingly. There are many complex factors in play and you do yourself a disservice by skipping a free consultation with one of Wisconsin's most trusted personal injury attorneys.
Contact me today for a free consultation.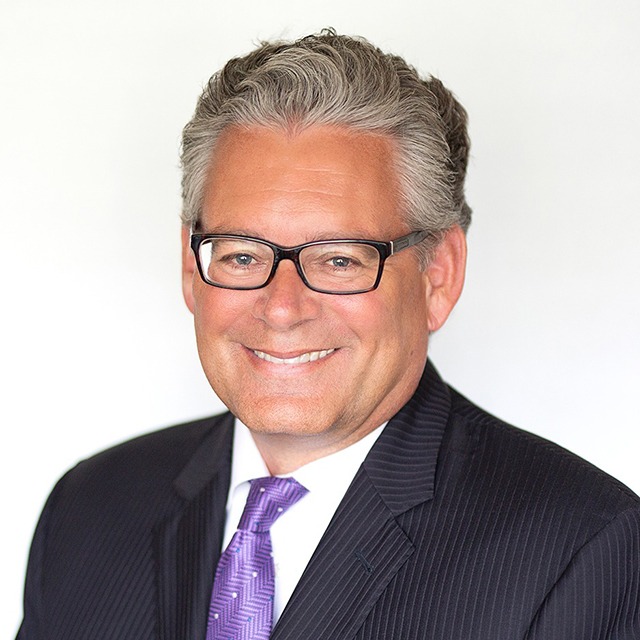 We take winning personally.
Let's get you EVERYTHING you're owed.
Steve and the team at Nowlan Law were extremely helpful in navigating the tasks and issues related to a recent accident. Steve discussed the possible options for us to consider and the outcome was what we expected based on Steve's work. The entire team was professional throughout the process. This was a great group to work with. Thanks for your help.
Greg Schu