Who can sue for a wrongful death?
What is the statute of limitations?
Is there a damages cap on claims?
What's the average settlement?
How to file a wrongful death lawsuit
How long a lawsuit takes
Wrongful death lawsuit calculators
Losing a family member is never easy, especially in cases where negligence is involved. If your loved has been killed in a fatal accident caused by negligence you may have the right to file a wrongful death claim.
What constitutes a wrongful death?
Wisconsin Statutes section 895.03 specifies death by wrongful act as a death caused by neglect or default where "if death had not ensued" the deceased would've had the right to recover damages for personal injury. A wrongful death action is the same as a wrongful death claim.
Wrongful death acts can include examples such as motor vehicle accidents, bicycle accidents caused by another driver, dangerous roadway or defective vehicles, workplace accidents, medical malpractice, motorcycle crashes, animal bites and abuse, including nursing home abuse & neglect. If you have a loved one who has died to due to negligence and are eligible to file a suit, here's everything you need to know before making a claim.
Is wrongful death a crime in Wisconsin?
Wrongful death claims are always civil (not criminal) cases. In some cases both criminal and civil actions are involved. For example, the state could file criminal charges against someone for causing the death of another person AND the surviving family members could file a civil lawsuit seeking damages for wrongful death.
1. Who is eligible to sue for a wrongful death
Who can sue for a wrongful death lawsuit in Wisconsin?
According to the Wrongful Death Statute of Wisconsin, the following family members are eligible to file a wrongful death suit on behalf of the deceased:
A surviving spouse
Domestic partner
Child
Parent
Guardian of the deceased
Additionally, a personal representative of the estate also has permission to file a wrongful death lawsuit.
If witnessing the accident or the aftermath caused emotional injury to a loved one of the victim, he or she may be able to sue for emotional distress damages as well.
Can a sibling sue for wrongful death?
According to Wisconsin Statute §895.04, the deceased's brothers and sisters may be entitled to recover damages in a wrongful death lawsuit if the deceased leaves no surviving spouse, domestic partner, minor children or lineal heirs (parents, grandparents or grandchildren).
Who gets the money in a wrongful death lawsuit?
In Wisconsin, wrongful death settlement distribution goes to the beneficiaries of a wrongful death lawsuit in order of their relationship to and dependence on the deceased (§895.04). A surviving spouse or domestic partner is recognized as the primary beneficiary. If the deceased had minor children, up to half of the financial compensation may be awarded to them.
If there is no surviving spouse, domestic partner or minor children, the order proceeds to lineal heirs, and then to siblings.
Who receives financial damages in a wrongful death lawsuit is also determined by the type of damages. One example is compensation for loss of consortium (the loss of fellowship and intimacy), which is typically limited to a surviving spouse, but may also be claimed by a parent.
2. How long you have to file a wrongful death claim
What is the statue of limitations to sue for a wrongful death in Wisconsin?
According to Wisconsin Statute §893.54, you have three years to sue for a wrongful death in the state of Wisconsin. As long as you file your claim with the state within three years of the death in question your case will be valid.
One important exception: You only have 2 years to file a wrongful death claim when the cause of death was an accident involving a motor vehicle.
3. How much you can sue for a wrongful death
Is there a damages cap on wrongful death lawsuits in Wisconsin?
No. Wisconsin law puts no limit on special damages in a wrongful death case. As a representative of the deceased you may make what's called a Wisconsin wrongful death statutory claim to seek damages for financial losses associated with the negligent death.
Pecuniary damages in a wrongful death lawsuit may include compensation for:
Medical bills
Lost financial contributions and/or inheritance
Funeral/burial expenses
There is a cap on damages for loss of society and companionship:
Maximum $500,000 per deceased minor
Maximum $350,000 per deceased adult
The decedent's spouse, children, parents or siblings can be awarded damages for loss of society and companionship (as long as siblings were minors at the time of death).
Because of Wisconsin's comparative fault law, damages may be reduced if the deceased or the claimant are found partially at fault for the accident.
Damages awarded in a wrongful death claim must also include interest calculated from the date of the victim's death.
Wrongful death vs survival action in Wisconsin
A survival action is a different type of lawsuit from a wrongful death action. A wrongful death lawsuit seeks damages on behalf of close family members of the deceased. A survival action seeks damages the deceased person was entitled to before they died, including damages for conscious pain and suffering.
The most important difference between a wrongful death claim and a survival action (or survivorship claim) is that damages in a survival action are paid to the deceased person's estate, rather than to the family members bringing the claim.
Wisconsin Statute §895.01 specifies the types of survival claims recognized in our state. If you believe you have a wrongful death and/or survival action case, contact our law firm for a completely free assessment to learn more about your options.
Punitive damages are not available in wrongful death cases in Wisconsin
Punitive damages meaning above and beyond standard compensation for pain and suffering in order to punish a defendant. These kinds of actions are not permissible in Wisconsin courts.
If you have lost a loved one in a tragic accident and are thinking about filing a wrongful death lawsuit, there is help available. Take action. We can be a tremendous help to your financial well-being after a tragedy.
How are wrongful death settlements paid out?
In most cases, wrongful death settlements are paid by the insurance company providing liability coverage for the person deemed at fault. If the settlement amount surpasses the insurance provider's policy limit, or if the at-fault individual is under or uninsured, then they are personally responsible for the settlement amount or jury award.
Compensatory damages (as opposed to punitive, which may be) are not taxable, according to the IRS.
4. The average wrongful death settlement amount in Wisconsin
Wrongful death settlements in Wisconsin won by personal injury attorney Steve Caya
We've helped many Wisconsin victims get the compensation they deserve after a senseless tragedy. The average settlement for a wrongful death case is very high due to the severity of the cases, many cases wind up in the hundreds of thousands or even millions. Not everyone is eager to share their story about their wrongful death lawsuit, but here are a few examples of settlements wrongful death lawyer Steve Caya attained for victims in the past:
5. How to file a wrongful death lawsuit in the state of Wisconsin
Find an experienced wrongful death attorney.
Losing a loved one is a difficult and emotional experience for any family member. Hiring a wrongful death law attorney will alleviate some of the additional stress of filing a lawsuit and instead focus on the grieving process. An experienced wrongful death attorney can guide you through the necessary legal steps and help you file the lawsuit within the appropriate time frame.
File the lawsuit within the statute of limitations.
When filing a wrongful death lawsuit, it is important to act quickly. In Wisconsin, wrongful death lawsuits must be filed within three years of the victim's death (two years if it involved a motor vehicle). Individuals who wait too long to file a suit run the risk of having their case dismissed. With this in mind, it is critical that you contact an attorney well before the time limit is over so the attorney has enough time to conduct an investigation and gather evidence to establish the case in court.
File a complaint with the state court.
A wrongful death lawsuit formally begins once a complaint is filed with the state court. When drafting a complaint, it is important to be specific and include all the important details required to establish a wrongful death claim. It is also important that the complaint outlines all the damages, or compensation options, that you may be entitled to as a result of the wrongful death. An experienced personal injury attorney can help you file a complaint without any cost to you.
After a wrongful death claim has been established, there are additional steps in a wrongful death lawsuit. Along with the initial complaint (to notify the defendant of the legal grounds for the case) you'll need to file a summons (to notify the defendant of the lawsuit).
Wrongful death lawsuits often involve many other steps and legal actions before they are settled or resolved through trial. Working with an experienced and compassionate attorney can make the process much easier for the relatives of the victim, and can significantly improve the financial outcome.
Step 1 is to speak with a lawyer. It's the hardest one to take. But we're on your side, and you are NOT alone.
Proving wrongful death
Successful wrongful death claims in Wisconsin need to prove the same basic elements as in a personal injury lawsuit.
The burden of proof can be substantial in a wrongful death claim, but you don't have to shoulder it alone.
The at-fault party was negligent
Your loved one's death was directly caused by their negligence
The death caused harm to surviving family members
Negligence as defined by law means failing to act with a "reasonable amount of care." Driving under the influence or while texting would be examples of negligence. A failure to act can also be considered negligent as long as there's a duty of care (for example a property owner who fails to repair or close off a defective balcony).
Proving negligence in a wrongful death claim requires evidence which can include:
Eyewitness statements
Police reports
Physical evidence from the accident scene (photos/video)
Expert testimony
Medical records
Other records (for example driver's logs for a commercial vehicle or maintenance logs for industrial equipment)
Proving damages (harm) in a wrongful death case requires additional types of evidence which can include:
Medical bills
Funeral expenses
Employment records
Tax returns & other financial statements
Personal testimony and physical evidence
Proving negligence is the most important element in a wrongful death claim. Even in cases where fault is or appears to be obvious, working with an attorney is still advisable to make sure you receive a fair settlement for your losses. Proving the value of your losses can be difficult, especially since the insurance company responsible for paying will pull out all the stops to limit or deny your claim.
Steve Caya works with all necessary experts to build a strong wrongful death case, including accident investigators and accident reconstruction specialists, doctors, economists, vocational experts and more. When facing a proven trial attorney, insurers tend to increase their settlement offer dramatically. The quality of the legal representation you choose can be the biggest factor in the success and size of a wrongful death settlement.
Who can you sue for wrongful death?
Wrongful death claims can be brought against any individual or organization (including a government entity) who caused someone's death through negligence.
Commonly, the defendant in a wrongful death case is a driver at fault for a motor vehicle accident or a business responsible for maintaining a safe premises.
Just as there are many possible causes of a wrongful death, there are many different people and organizations who can be found negligent:
If your loved one died as the direct result of negligence by a doctor or hospital, you should learn about your options for a wrongful death lawsuit.
Doctors/Hospitals
You can sue a hospital or a specific person providing health care if professional negligence (aka medical malpractice) results in death.
Nursing homes
The family of a deceased nursing home resident can file a wrongful death lawsuit if their loved one's death was caused by nursing home neglect or abuse.
Airlines/Pilots
A wrongful death claim may be in order if a pilot's negligence or malfunctioning equipment was responsible for the death. You can also sue an airport if unsafe conditions created or ignored by the airport caused a death.
Daycare/Childcare workers
You can sue a negligent daycare owner or staff member for the wrongful death of a child if their actions (or failure to act) caused the death.
Manufacturers/Distributors
Manufacturers, suppliers and even retailers can be found liable if the product(s) they sell are defective, and the defective product causes a death. Product liability wrongful death claims could involve a design defect, manufacturing defect, or the failure to warn end users of any defects.
Other causes of wrongful death can include workplace accidents, train accidents, animal attacks and more. No matter the context, if your loved one died because of negligence or recklessness you should discuss the circumstances with a wrongful death attorney to find out if you have a case.
Wrongful death lawsuits against employers
In most cases surviving family members of someone killed at work are entitled to workers' compensation death benefits. This includes cases where a worker dies from any cause (regardless of negligence) or becomes injured at work and later dies from the injuries.
There are exceptions to this system. In certain cases a surviving family member is entitled to file a wrongful death lawsuit to claim compensation.
Why file a wrongful death lawsuit instead of seeking death benefits through workers' comp?
This can be a more viable option for some families, because workers' compensation death benefits are capped, while damages from a wrongful death lawsuit are not.
Workers' compensation laws also don't allow you to seek damages for non-economic damages such as mental anguish or pain and suffering.
When can you file a wrongful death lawsuit after a workplace death?
After a workplace accident, a wrongful death lawsuit can be filed if the death was caused by the negligence of a third party. Examples of third-party liability in these cases can include:
Manufacturers of defective equipment or machinery
An independent contractor or an employee from another organization
A property owner of the place where the accident occurred
You may also be able to file a wrongful death lawsuit against the employer or another employee if there is evidence they intentionally disregarded safety regulations or coerced the deceased into committing an unsafe act.
Wrongful death claims stemming from a workplace accident are often highly complex. Talking to an attorney about your situation is the first step in identifying your best option and building a strong case.
6. How long it takes to settle a wrongful death lawsuit
Wrongful death lawsuits take 1 to 3+ years to settle. Be wary of those who promise less—insurance companies rely on settlement mill lawyers to unquestioningly accept the first offer. Invest in the time + expertise to get what's yours.
The biggest factor in the time it takes to settle & the settlement amount is how much insurance companies fear your lawyer.
Hint: if someone's promising a quick turnaround on getting you a settlement they won't be getting you the compensation you deserve.
The time the lawsuit takes to settle (and the amount of your settlement) is dictated by the quality of your representation. Insurance companies make offers based on the strength of your legal counsel. Teaming up with an A+ attorney make lengthen the time it takes to get compensated, but the return on that time investment is well worth it.
Lawyer up with one of the best attorneys in the state of Wisconsin and put yourself in the best position to maximize your compensation.
7. There is no online settlement calculator for wrongful death cases
Don't bother filling out an online form promising you an accurate estimate on your compensation in a wrongful death case. Every case is different and the complexities of your wrongful death lawsuit are well beyond the scope of some generalized formula.
Putting value on a life is tremendously challenging and imperfect. Many factors are in play in coming up with a settlement amount:
Age of the deceased
Their earning capacity
Their state of health & income at the time of death
Their education and skills
Funeral expenses
Medical bills
Value of benefits lost – retirement savings, insurance, etc.
Circumstances of the distributees (those entitled to receive compensation)
…and most importantly, the quality of your legal representation
Calculating the amount of damages can be complicated. The primary consideration is based on the life circumstances of the individual who died. For example: loss of income would be a major factor in the case of an adult who worked and had minor dependents. Having a seasoned wrongful death attorney representing your rights and interests can make the difference between receiving truly fair and just compensation, or settling for less.
Contact me today for a free consultation.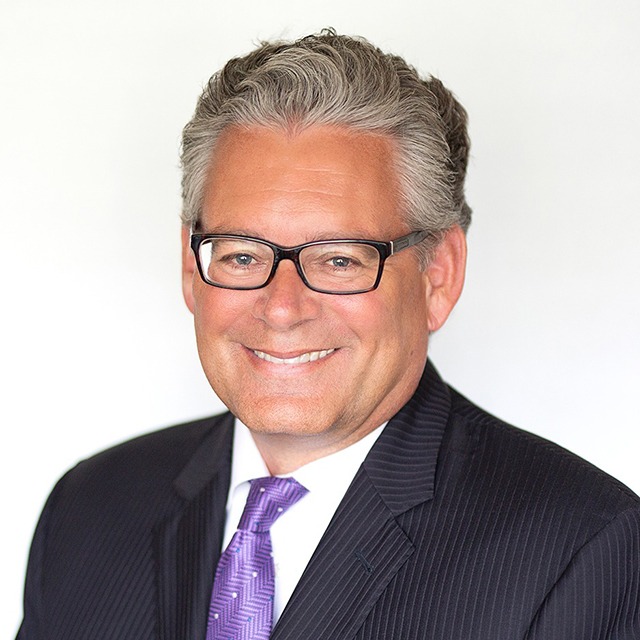 We take winning personally.
Let's get you EVERYTHING you're owed.
Recently Steve Caya represented my father in a lawsuit. Mr. Caya showed genuine concern for his well-being. Do to my father's situation, he meet with us at our home, explained the process, and continued to make himself available every step of the way. Steve and his staff made sure to keep us updated with the progress of the lawsuit. My father was very pleased with the outcome of the lawsuit. I was very pleased with the compassion, knowledge, and respect he showed. I would highly recommend Mr.Caya!!
shannon colson