Can I sue?
Filing a motorcycle personal injury claim
Wisconsin statute of limitations on motorcycle accident lawsuits
How long will an accident claim take?
What's a fair settlement amount for injuries, pain and suffering?
Do I need a lawyer?
Thousands of crashes. One chance to recover damages.
You only have one chance to get fair compensation for your injuries.
Every year there thousands of motorcycle crashes in Wisconsin, causing thousands of injuries and an average of 75 deaths every year. Steve Caya represents riders injured in motorcycle crashes, helping them get through the financial aspects of their case and collect fair compensation.
Insights only a rider can offer
Steve Caya is a Wisconsin motorcycle accident attorney who's been where you are now: injured in a motorcycle accident in Wisconsin. He understands the short and long-term consequences first-hand, including the physical pain, emotional fallout and financial pressures.
Motorcycle accident laws & your case
The results of a motorcycle accident civil lawsuit aren't solely determined by Wisconsin injury law and the facts of your case. Your choice of attorney directly affects how seriously the insurance company considers your case, and ultimately how much they're willing to settle for.
1. I was injured in a motorcycle accident – can I sue?
If you've been injured in a motorcycle accident and it wasn't your fault, you can file a personal injury lawsuit claiming compensation for your physical, emotional and financial recovery.
You might even be able to recover some damages (a legal term for losses sustained in an accident) if you were partly at fault. Wisconsin operates under shared fault law, meaning if you share part of the liability for the accident, the value of your claim gets reduced by the same amount.
If you're found to be 50% or more at fault, you're not entitled to sue for damages.
Even if another driver wasn't involved in your accident, if it was caused by a manufacturer's defect or poor road conditions you may still have a case.
Proving fault is an essential part of a successful injury lawsuit. Injured victims represented by a stand-up-and-fight attorney often receive far bigger settlement offers from insurance companies. Contact Rock County's personal injury attorney Steve Caya for a free case consultation to help you determine the best path forward.
2. How to file an injury claim for motorcycle accident injuries
How you file a motor accident lawsuit can have a huge impact on the amount of compensation. Take action the smart way:
Respect the law. Under Wisconsin law, riders and drivers involved in motor vehicle accidents are required to stop at the scene and render "reasonable assistance" (including alerting emergency medical care) to anyone injured.
Report the crash. Call the police, report the accident, and remain at the scene. If your injuries allow, use the time waiting to collect eyewitness contact information and photographs of the scene.
Seek professional medical treatment for any injuries, even if they don't seem severe at the time. Adrenaline from the accident can mask pain, and some injuries aren't obvious right away.
Contact your insurance company to report the accident and request a claim form.
Contact an attorney to discuss your case and legal rights.
To protect your claim, never admit fault when speaking to anyone at the scene of the accident or on the phone.
If your insurance company sends you a settlement offer or a check, don't sign. You get one chance to file a personal injury claim after an accident – your signature on a settlement check puts an end to it.
What you do right after a motorcycle accident has a major impact on the success of your lawsuit. Protect your own best interests and consult with Steve Caya as soon as possible.
3. Statute of limitations in Wisconsin
Resources for Riders
In Wisconsin, the statute of limitations on a personal injury is 3 years. This means injured victims have 3 years from the date of the accident to settle a claim or file a lawsuit [Wis. Statute 893.54]
Certain circumstances can reduce the amount of time you have to file.
4. How long it takes to settle an injury claim
If you're willing to settle for the first offer the insurance company gives you, it doesn't take long at all (not recommended).
If you're represented by a personal injury attorney willing to fight for the amount you deserve, it could take 1 to 3 years, sometimes longer. Depends on the complexity of the case. The more moving parts, the longer it will take.
Insurance companies know you're watching medical bills pile up, frustrated dealing with pain, paperwork, and coping with the losses from the accident. They're counting on impatience to get out of paying less than your claim is worth.
Wisconsin is full of sign-and-settle injury lawyers willing to "help" you accept the first offer, whether it's fair or not.
The bottom line is, the time it takes to settle a motorcycle injury lawsuit is directly related to the quality of your attorney and ultimately, your bottom line.
When you put your trust in Steve Caya, you don't pay a single penny in legal fees until you receive compensation for your injuries. We'll help you get through the financial aspects of your case so you can focus on getting better.
5. Motorcycle accident settlements in Wisconsin
Motorcycle accident lawsuits can wind up with a pretty sizeable payout. The typical amount can be 5 figures or wind up well north of $100,000 depending on the extent of your injuries from the accident and where the fault lies.
Compensation for pain and suffering
In addition to recovering damages for medical expenses, lost wages and other losses stemming from your motorcycle accident, you're also entitled to seek compensation for general "pain and suffering."
Pain and suffering is a legal term referring to all of the physical, mental and emotional pain an accident victim may suffer. This could include insomnia, anxiety, and grief as well as pain and inconvenience caused by physical injuries.
How are motorcycle accident settlements calculated?
There's no official formula or method insurance companies must use to put a dollar amount on pain and suffering. Computer programs are often used to calculate a settlement offer, taking into account factors like the type of injury, the type of medical professional and treatment sought, and the length of time in treatment.
Getting a fair settlement
Providing evidence of your motorcycle accident injury and associated pain and suffering is the best way to improve your chances of recovering a fair settlement amount.
This could include photos and documentation of your injuries, proof of treatment and many other types of evidence supporting your claim.
Fighting for your compensation
The right personal injury attorney can make all the difference in how your claim is viewed by the insurance company. Steve Caya knows how insurers calculate claim settlement offers because he spent the first 13 years of his career representing them.
Steve Caya helps injured motorcycle accident victims recover settlements they deserve – regardless of insurance offers.
Personal injury lawyer Steve Caya has won big settlements for many motorcycle accident victims in the state of Wisconsin.
6. Motorcycle accident settlements without a lawyer
If you're entitled to seek compensation for your injuries, you're also entitled to go it alone. Some people choose this course, believing they'll get more money without legal fees to consider.
The truth is, injured accident victims represented by a qualified personal injury lawyer often get significantly larger settlement offers than individuals filing alone.
The insurance company has literally teams of lawyers looking for ways to minimize your payout. Steve Caya knows how they think, because for the first 13 years of his career, he was one.
Without competent and aggressive pushback from a lawyer representing your interests, you'll get lowball offers and a drawn-out negotiation process designed to wear you down.
We offer free initial consultations and transparent legal advice. If we don't believe your case is worth hiring a lawyer, we'll tell you so.
If you do pursue an injury settlement without consulting a lawyer, keep one eye on the calendar. If the statute of limitations runs out during the negotiation process you lose your ability to file a lawsuit (your biggest bargaining chip) and could get stuck with whatever they offer.
Contact me today for a free consultation.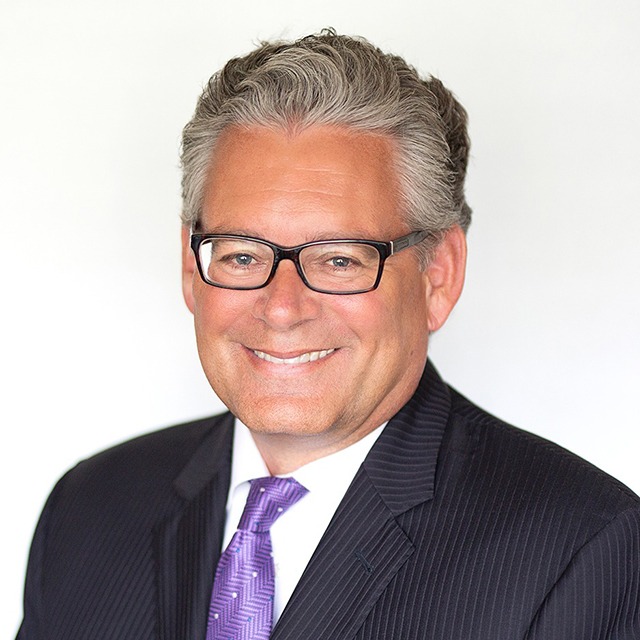 We take winning personally.
Let's get you EVERYTHING you're owed.
2 1/2 Years ago my life was turned upside-down. I called lawyer after lawyer that never cared to call me back until I called Steven Caya's office and they got back to me right away. When he said he would take my case it was such a sigh of relief. Steven and his team were there for me every step of the way after my accident and I never felt left out. They always kept me so informed! I'm hoping I will never need them again but if I did I would 100% go back! Thank you all so much for your care and support during such a rough time!!
Andrea Perrault