Who can sue for a whiplash injury? And who pays?
Don't be fooled by the words "mild" or "minor."
Proving whiplash injury
Filing a whiplash claim without a lawyer
Whiplash settlement amounts
5 insights into lawsuits & compensation for whiplash injuries
Here's everything you need to know about getting a fair whiplash settlement in the state of Wisconsin.
Whiplash is a type of neck injury commonly caused by rear end car accidents. Any accident or trauma that causes your neck to jerk back and forth can result in whiplash, including sports injuries, physical abuse, a blow to the head, a roller coaster, or even a slip and fall accident.
Dealing with an injury in the aftermath of an accident can be consuming – you may or may not have a working vehicle, and whiplash can interfere with your ability to work. Not to mention the pain and extra expenses.
If you've suffered whiplash in an accident, you deserve a fair settlement. Personal injury attorney Steve Caya helps accident victims recover fair compensation throughout the state of Wisconsin.
1. Can I sue for whiplash?
Yes, you can. Under Wisconsin law, injured accident victims can file claims for compensation to cover the costs associated with the injury including medical costs, lost work hours, and pain and suffering.
Who pays a whiplash settlement?
In most cases it's the insurance company of the driver responsible for the auto accident. Steve Caya has experience working for insurers and knows how they operate, and how to make them pay. Depending on the specific details of the accident there can be several other parties named in the lawsuit. Even if your accident was caused by a driver without insurance, or if your whiplash injury happened in a no-contact car accident, you still have the right to sue for compensation. The best way to determine who to sue and what's a fair settlement amount is by discussing your claim with an attorney.
2. What if I only have minor whiplash?
Maybe you've been told your whiplash injury from a minor car accident isn't worth a lawsuit.
Before you assume your whiplash injury is too mild to be worth pursuing a claim, consider this: most of the time in whiplash cases the full extent of the physical harm and suffering isn't obvious right after the accident. In many cases the true extent of the damage becomes apparent in the days or week following the incident.
Truly minor whiplash injuries usually heal on their own within a reasonable amount of time. But serious whiplash injuries can lead to prolonged and even lifelong complications including ongoing pain and limited ability to move the cervical (neck) region. Chronic whiplash syndrome is the name given to a group of symptoms including whiplash headache, neck pain, shoulder pain, jaw pain, ringing in the ears (and/or loss of hearing), vertigo and other symptoms. Usually it takes 6-12 months without real relief before whiplash is considered 'chronic.'
For this reason, accident victims should never allow themselves to be persuaded that whiplash or other soft tissue injuries aren't worth compensation until they've been examined by a medical professional and had time to monitor the whiplash symptoms. If you feel persistent symptoms of neck injury from an accident, you need to get in touch with a doctor and an experienced car accident attorney to protect your rights.
3. Proving whiplash injury
Because whiplash is a soft tissue injury, it's hard to provide "proof" to an insurance company (or jury) that you've suffered a very real injury. If medical technology can't capture neck and back pain, how is whiplash proven in a lawsuit? The best way to 'prove' a whiplash injury and claim the settlement you deserve is by following these steps:
Make sure the settlement amount for your whiplash injury includes all the compensation you deserve for your medical bills, lost wages and more.
Get checked out by a doctor as soon as possible after the accident. How soon a victim seeks or receives medical attention is a crucial factor in the value of an injury claim.
Follow all of your doctor's instructions for treating the whiplash
If medical treatment from your doctor isn't working, keep following up. Keep copies of all your medical records. How long whiplash pain lasts has a direct impact on the value of your claim, and having documentation in the form of medical records will help the claims process be more satisfactory.
File a claim for your whiplash injury as soon as possible.
Consult with a personal injury attorney who has a proven track record of recovering settlements for whiplash injuries.
In addition to proving fault, there are other Wisconsin car accident laws it's important to understand before filing an injury claim.
4. Can I settle an insurance claim for whiplash without an attorney?
Yes, you have every legal right to file a lawsuit and handle the process by yourself. If you're considering going after an insurance settlement for whiplash, it's important to know what you're risking by doing so without legal representation.
First, you should know that no matter what a claims adjuster tells you, the insurance company has one goal: keeping as much money as possible in their own coffers, and getting you to go away for as little money as possible.
Second, get ready for a staggering amount of administrative work, including reams of paperwork. Insurance companies have entire departments of lawyers working on their side, and keeping up with the process of filing, negotiating, and securing a claim for the amount you truly deserve will be a significant time investment.
To get a better understanding of what a fair whiplash settlement would be for your case, and to make an informed decision about choosing whether or not to hire a lawyer, we recommend taking advantage of our free initial consultation. Our law firm works on a no win no fee basis, and we represent victims living throughout the state of Wisconsin.
Related: 6 things you NEED to know about car accident lawsuits in Wisconsin
5.Whiplash settlement amounts
Make sure your whiplash settlement covers all the treatment you need to recover.
The amount of a settlement or jury award in a whiplash injury claim varies widely. While each case is unique, mild or moderate whiplash injuries generally seek damages ranging from $2,000 to $10,000. Severe whiplash injuries could involve damages reaching anywhere from $10,000 to $30,000.
An "average" whiplash settlement is more of a concept than a dollar amount. There are any number of details that can push a settlement value higher or lower:
How quickly you sought medical treatment after the accident that caused your whiplash
How severe the whiplash symptoms are, and how long they persist
Amount of medical treatment (including physical therapy) required
Whether you suffered other injuries (such as concussion) along with whiplash
How soon you file a claim for compensation
The quality of the personal injury attorney representing you
The best way to understand the full scope of damages and recover fair compensation is by working with an attorney who has experience in this area.
The best way to get fair compensation for a whiplash claim in Wisconsin
Insurance companies use their own methods for calculating the value of a whiplash claim, including the amount offered for pain and suffering. Unfortunately for accident victims with whiplash, these metrics are usually not in line with what feels 'fair' to the one doing the suffering.
They'd like you to believe that the size of your whiplash settlement is determined by an actuarial spreadsheet. In truth, the amount you're awarded for a whiplash injury is directly determined by the type of personal injury attorney fighting for your case.
Steve Caya has worked for insurers and is a former accident victim himself. He's a decorated trial attorney and will fight tooth and nail for victims injured through no fault of their own.
Contact me today for a free consultation.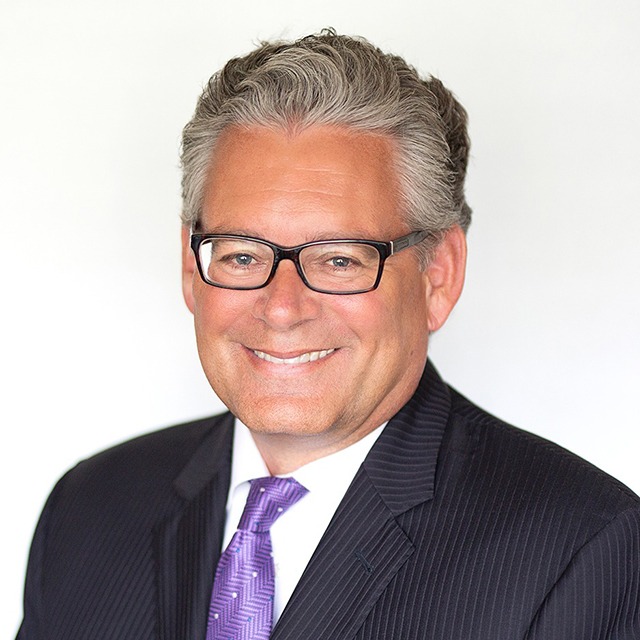 We take winning personally.
Let's get you EVERYTHING you're owed.
Was very happy about my outcome on my case. Steve and his firm were great to work with and fast I must ADD! Will recommend them to anyone who needs help with a claim
JOEL CARDONA