When you're injured because of someone else's mistake, the physical and financial harm can turn your life upside down. Whether it was a careless driver who caused a car crash or a negligent property owner who failed to maintain a safe premises, the effects are the same. You now have serious injuries, a crushing financial burden and are forced to miss work without pay.
You deserve fair compensation for loss of income after an accident
Wisconsin personal injury law allows you to claim financial compensation for losses caused by your injuries, including your lost wages and lost earning potential.
What are 'lost wages' in personal injury law?
In the context of a personal injury claim, lost wages means the money you normally would have earned between the date of your accident and the date your case is settled or receives a court ruling.
Lost wages are what's called special or economic damages. They're just one type of damages you may be entitled to. If you were injured at work or involved in a car accident while working, you may also be entitled to workers' compensation. If your injuries diminish your capacity to work and earn income going forward, you can claim compensation for loss of future earnings.
Recovering loss of income
Damages for lost wages include being unable to work temporarily or permanently, working reduced hours, or having to take a job that pays less because your injuries prevent you from doing the job you used to have.
Will car insurance pay for missed work?
Yes, in most cases an insurance company will cover lost wages and other damages resulting from an accident. Most liability plans pay claims for lost wages if you missed work due to injuries sustained in a car accident. Your own car insurance or another driver's car insurance company may be held responsible for paying your lost wages depending on which driver was at fault for the crash.
If your injuries were caused by an uninsured driver, you may be able to claim lost wages through your own insurance policy's uninsured/underinsured motorist coverage.
The most important thing is establishing whose negligence caused the crash. If you're partly to blame, your compensation can be reduced by the same percentage of blame assigned to you.
You'll also need to provide proof of employment and a doctor's statement that your injuries from the accident prevent(ed) you from working.
How lost wages are calculated
Depending on the circumstances, loss of income is calculated differently. No matter what type of employment you had before the accident, personal injury attorney Steve Caya can guide you through the steps to calculate how much you're owed. This includes accident victims who are:
Salaried
Hourly
Full-time
Part-time
Self-employed
Independent contractors (freelancers)
Working more than one job
No matter what type of work you do or where you're employed, you have the right to file an injury claim for lost wages.
Don't assume you can dig up some old paystubs and easily get a full, fair payout for lost income. The process of wage reimbursement for accident victims can involve a lot of paperwork and requirements to meet.
If any of the many documents are even slightly inaccurate or incomplete your claim could be denied. The best way to get what you're owed is by working with an injury attorney with experience proving lost wages.
How can self-employed accident victims claim lost wages?
It's especially important for self-employed individuals to work with a lawyer to calculate losses caused by injury. When you're a business owner and your own boss, your lost income damages can total more than just your paychecks.
Proving lost income for the self-employed can be complicated. Collect all your business contracts, 1099/1040/8829 forms, invoices and other financial documents. Then contact Steve Caya to discuss the best strategy for proving lost earnings as a self-employed person.
How can I claim lost wages if I'm an independent contractor?
Your ability to claim lost wages as an independent contractor hinges on your ability to establish your average yearly income. Your total 1099 income from your most recent tax return can help, but if you have seasonal fluctuations in your work you may need additional evidence to prove income patterns over certain months.
Improve your odds of collecting lost wages
Dealing with insurance companies' red tape can be difficult and time-consuming. If you skip a step or don't fill out the right form they can use that as an excuse to deny your claim. Making a successful injury claim for lost wages is easier with an experienced attorney on your side. Steve Caya offers free, no-obligation claim reviews to accident victims throughout Wisconsin.
Dealing with missed work after a car accident
The thought of missing work due to a car accident can cause anxiety and even panic. Suddenly you're facing extra medical bills, your car may be damaged or totaled, and to top it off you're worried about missing paychecks because you need time off work to recover.
Your employer might suggest you use sick leave or vacation pay to cover the time you miss. This can be tempting, but you're better off saving sick and vacation days for their intended purpose. You're entitled to compensation for lost income as part of your personal injury claim, so speak to a lawyer about recovering lost wages the right way.
Calling into work after an accident
After a motor vehicle crash or any type of accident where you've been injured, make sure you seek medical attention immediately. If you're able, you can call your job to let them know you've been in an accident and are receiving medical care. But don't let pressure to get back to work take priority over your health.
Your job can survive without you, but you need your health to survive.
Some injuries have delayed symptoms, which means even if you feel "fine" initially, you may have a concussion, whiplash or internal injuries you're not aware of immediately after the accident. Rushing back to work instead of getting checked out by a doctor can cause greater to your health in the long run in the form of prolonged treatment time or even permanent injury.
Seeking medical attention as soon as possible after the accident is also an important part of documenting your injuries. This makes it harder for the opposing side to downplay your claim and minimize your settlement. Learn more about how insurers view your injury claim.
Can I lose my job if I'm injured?
By law, you can't be fired just because you were injured in an accident. There are federal and state laws limiting an employer's ability to fire someone with a serious health condition.
Family and Medical Leave Act (FMLA)
The FMLA of 1993 is a federal employment law that applies to all public agencies (local, state & federal employers including schools) and to all private sector companies with 50 or more employees.
The FMLA says you get up to 12 weeks of unpaid leave over one year if you're unable to work because of a serious health condition. During this job-protected unpaid leave, your employer has to maintain your group health benefits as if you were still working. If you normally paid part of the monthly premium for health insurance you'll have to continue doing so while on leave.
Wisconsin has its own FMLA which requires employers to provide up to 2 weeks of unpaid leave for a serious health condition. Wisconsin law defines a serious health condition as "a disabling physical or mental illness, injury, impairment, or condition involving inpatient care or outpatient care that requires continuing treatment or supervision by a health care provider."
Limitations and important facts
To apply for FMLA benefits you have to have worked at least 1250 hours over the last 12 months. The FMLA doesn't guarantee you'll get the exact same job back when your 12 weeks of leave are up. If your employer can show that a layoff or change to your schedule or responsibilities would have happened anyway whether you were injured or not, they may do so. As long as the changes are due to business considerations and not your FMLA status, it's allowed. And if you come back after your FMLA leave entitlement and can't do the job you were hired for, you can still be let go.
If your employer has fewer than 50 employees you're not covered by the FMLA. You can try to come to an understanding with your employer to see if they're willing to cover your job temporarily, let you work fewer hours or change your duties, but there are no guarantees.
Will going back to work affect my injury claim?
As long as your doctor clears you to return to work, going back to work won't hurt your personal injury case. You'll still be able to claim lost income for the time you were unable to work.
Never return to work against your doctor's advice. Recovering your health is far more important, even though financial pressures can make it tempting to resume work before you're healed and ready.
Working with a personal injury attorney can help ease some of the stress you're feeling after an accident. We'll help you get through the financial aspects of your case and plan for a secure future so you can focus on getting better.
Suing for loss of potential income
In some cases the victim's injuries prevent them from doing the same job again or working as many hours.
Accident victims who partially or wholly lose the ability to earn income because of their injuries have the right to seek compensation for loss of future earnings.
The amount of compensation you can receive for lost earning capacity in the future depends on:
Nature and severity of injuries
Earning potential
Life expectancy
Damages for lost capacity to earn are meant to compensate the victim for the monetary difference between the type of work and pay they had before the accident, and the type of work and pay they are able to have after the accident.
Loss of future earnings may include all possible jobs (including promotions) the victim could have earned over their lifetime. This amount could be substantial, which is why it's so important to work with an attorney to protect your rights.
Getting maximum compensation for total loss of wages and earnings
Coming up with a specific dollar amount for an injured person's wage-related losses isn't easy. Courts rely on multiple types of financial documentation, your education, work history and skills, current and projected market rates, expert testimony, a comprehensive medical prognosis and many other factors to calculate the final sum.
Steve Caya hires the right experts to build a strong case proving how much your lost wages and loss of potential income are worth. When the at-fault party's insurer sees your attorney is ready and able to pursue just compensation in a courtroom, they're much more likely to make a fair settlement offer.
You deserve a fair settlement for all of your losses
Lost income and earning capacity are only one aspect of the losses sustained by accident victims. Don't get short-changed by thinking short-term. The insurance company would love to get you to take a quick settlement, because then they're off the hook forever.
Steve Caya works with his clients to get truly fair compensation for all their damages caused by the accident, including:
Medical expenses
Pain and suffering
Property damage
Emotional distress
Loss of consortium
Loss of enjoyment
Punitive damages
The insurance company responsible for paying these damages is concerned with protecting the profits of their business. It's up to you to take a stand and fight for the compensation you need and deserve. Steve Caya is a highly decorated personal injury and civil trial attorney with a track record of six and seven-figure case results to prove it.
All cases are handled on a no-win, no-fee basis, and there's no obligation for a free initial consultation. Wisconsin has a statute of limitations for claiming lost wages in an injury case, and the clock started ticking the day of your accident. Putting things off can only hurt your claim.
Contact me today for a free consultation.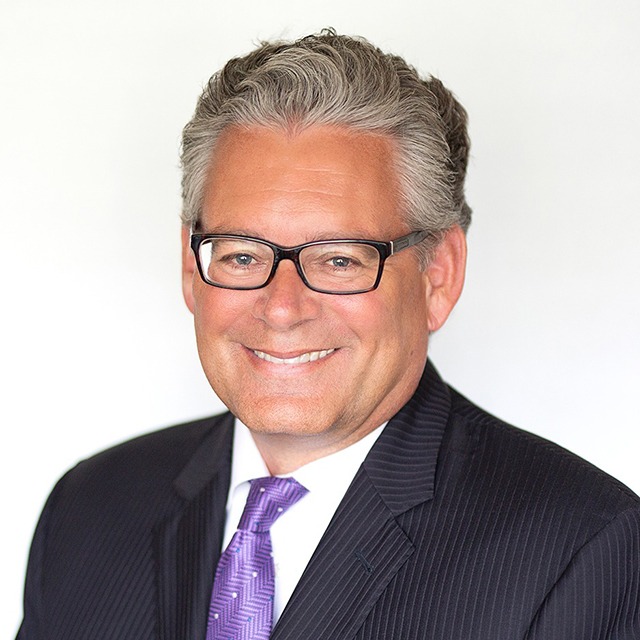 We take winning personally.
Let's get you EVERYTHING you're owed.
Steve, Emily and the team were a pleasure to work with. Their knowledge, professionalism and compassion were greatly appreciated during a challenging time in my life. I was very pleased with the outcome of my case and would recommend the team to anyone in need of legal services!
Cheryl Philipps