It's hard enough dealing with injuries and medical treatments after a motor vehicle collision. Don't let the accident ruin your financial life too.
When injuries resulting from negligence require medical care, victims are entitled to seek full compensation for the costs – including any treatment you may need after your claim is settled.
The more serious your injuries, the more is at stake. Partnering with an experienced personal injury lawyer greatly improves your chances of getting the maximum settlement you deserve under Wisconsin state law.
Who pays the victim's medical bills from an accident?
In a typical case, the driver found to be at fault for the crash is responsible (through their car insurance company) for medical costs resulting from the injuries they caused.
If the at-fault driver doesn't have adequate insurance coverage (or is uninsured), you can make a claim against your own uninsured/underinsured motorist policy.
There are many possible sources of liability in a car accident, including but not limited to:
One or more other drivers involved in the crash
Unsafe road conditions
Improperly marked construction zones
Defective vehicle components
A commercial enterprise (for example a trucking company)
Working with a personal injury lawyer on your case can help you uncover all negligent parties to maximize the settlement amount you're able to claim. Even more important, your attorney handles the essential work of proving who is at fault and how much your injuries and other losses are worth.
Do car insurance companies pay medical bills directly?
Make sure you understand all your options for covering medical expenses in the short and long term.
It's a bit more complicated. You should wait to settle until all necessary medical treatment is finished and your doctors(s) determine you have reached 'maximum medical improvement.'
Depending on the nature of your injuries, this could take weeks, months or even longer. In the meantime, you should use your own health insurance coverage and/or Med Pay under your auto insurance policy to pay the medical bills and keep them from going into collections.
Later when you receive a settlement check from the at-fault driver's insurance company, it's used to reimburse your own insurers (and to reimburse you for out-of-pocket medical costs like a deductible, co-pays and even the gas you use to get to and from the doctor's office).
What if I don't have adequate (or any) health or auto insurance of my own?
If the other person is clearly at fault and you have a strong case, you may be able to arrange for a lien against your future settlement. If care providers accept, it will keep your medical bills out of collections until they can be paid from the settlement you receive.
If you don't have the means to pay for medical care for your car accident injuries, it's in your best interest to speak to an experienced personal injury lawyer about your case. There are many possible ways for your medical bills to get covered after an accident.
Steve Caya represents injured victims of car crashes and other accidents throughout the state of Wisconsin. Our law firm can help you get through the pressing financial aspects of your situation so you can focus on healing from your injuries.
We help you get through the financial aspects of your case. All you have to do is get better.
6 insights into accident-related medical expenses
How much of the settlement you get to keep depends on the payment and reimbursement strategy you follow: which bills are paid first, which bills get deferred until the settlement, and the reimbursement rate. Steve Caya can help you find the best strategy for your immediate circumstances. He also works with his clients to help them plan for a secure financial future going forward.
Your medical expenses may not be limited to the care you get immediately after the accident. Steve Caya works with the right medical experts to calculate the true cost of treating your injuries, which can include follow-up visits, pain management, physical therapy, rehabilitation and even modifications to your home and means of transport (for example if you're confined to a wheelchair).
Under Wisconsin law, bills for medical services are presumed to be reasonable. This means the liable party is responsible for the full amount of your medical bills, not just the portion paid by your own health or auto insurance. An attorney may be able to negotiate reduced bills or reimbursements on your behalf. As an example, if your attorney notifies your health insurance company about the case and gets them to agree to reduce their reimbursement request by 25%, the settlement would still cover the full medical costs meaning you keep the difference (after all reimbursements, attorney fees and case costs are covered).
Wisconsin is NOT a no-fault state for car accidents. This means determining (and proving) who's at fault for the accident has a direct impact on the amount of compensation you can claim. Learn which other Wisconsin car accident laws affect the claims process.
The clock is ticking. Time is of the essence when making a personal injury claim for medical bills and other damages. There's a statute of limitations on the claims process and crucial evidence from the accident gets harder to find the longer you wait. Learn more about time limits and other facts you should know before filing a car accident lawsuit in Wisconsin.
Your injury claim includes more than medical bills. You may also be entitled to compensation for:
Pain and suffering
Property damage
Emotional distress
Loss of enjoyment
Loss of consortium
Lost wages & future earnings
Every car accident injury claim is different. Maximizing the financial compensation you receive requires in-depth understanding of Wisconsin personal injury law and a strategic approach. The amount you're able to recover depends on the quality of your attorney more than any other factor.
Don't get stuck with unpaid medical bills from an accident
Steve Caya has helped hundreds of Wisconsinites injured in car accidents get the settlement they deserve. He'll help you understand how the process works and address any questions you might have about getting your medical expenses covered.
Get in touch to discuss your situation and get a professional assessment, free of charge. There's no obligation to hire our law firm after your consult. If you do hire Steve Caya, your case will be handled on a no-win, no-fee basis, and you won't pay a dime in legal fees until after you receive your settlement.
Contact me today for a free consultation.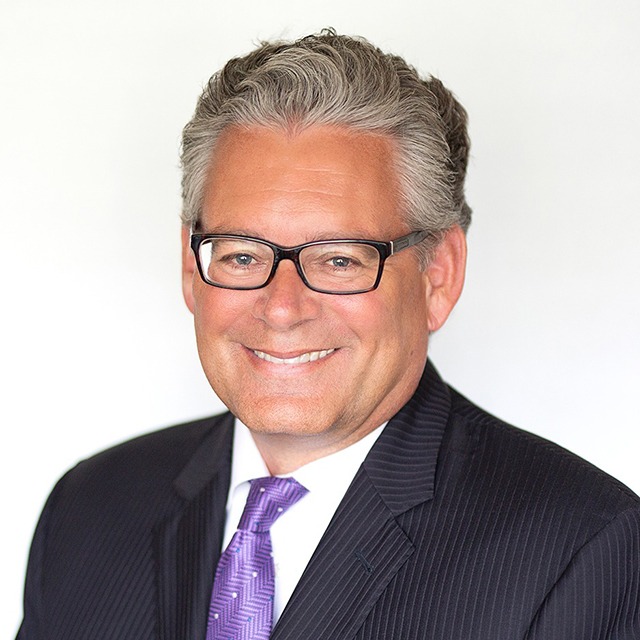 We take winning personally.
Let's get you EVERYTHING you're owed.
2 1/2 Years ago my life was turned upside-down. I called lawyer after lawyer that never cared to call me back until I called Steven Caya's office and they got back to me right away. When he said he would take my case it was such a sigh of relief. Steven and his team were there for me every step of the way after my accident and I never felt left out. They always kept me so informed! I'm hoping I will never need them again but if I did I would 100% go back! Thank you all so much for your care and support during such a rough time!!
Andrea Perrault