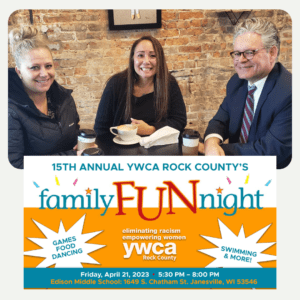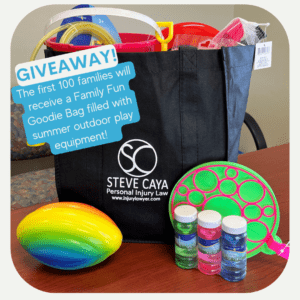 2023 YWCA Family Fun Night
The Steve Caya personal injury legal team donated 100 giveaway bags to the recent YWCA Family Fun Night fundraiser, which supported the Rock County Child Care program.   After the event, we received some fantastic thank you cards (pictured below.)  Needless to say, we were very touched by these artistic gestures!
The YWCA Child Care Program recognizes the benefits of quality care that keeps kids in Rock County safe, engaged, and enriched.  Their programs include Pre-K/P4J, before and after school care at eleven Janesville schools & two Milton schools, non-school days, and summer discovery day camp.
About the Rock County YWCA
YWCA is dedicated to eliminating racism, empowering women and promoting peace, justice, freedom and dignity for all.  This is accomplished through five vital community programs: Child Care, Alternatives to Violence, Transitions, CARE House, and Racial Justice & Immigrant Outreach.  By supporting fundraisers like this, we help keep low-cost childcare options available within the Rock County Community for the working class.
Donate to the YWCA
Please consider donating to this wonderful organization by clicking here.  You can make a one-time donation or set up a monthly recurring one.
Giving Back
At Nowlan Law, we support the communities we live and work in.  With offices in Janesville, Beloit, and Sun Prairie, our personal injury team regularly gives back.