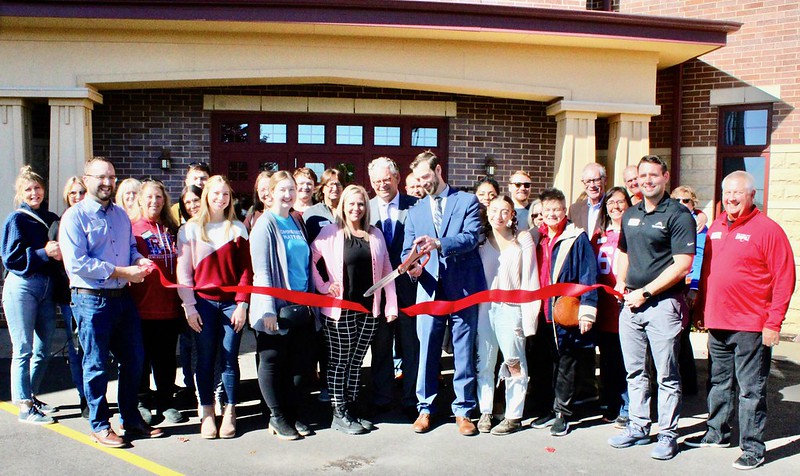 Ribbon Cutting – Sun Prairie
On Friday, October 20th, the ribbon cutting ceremony in Sun Prairie, held in honor of Personal Injury
Attorney Evan Tenebruso
, celebrated the
Nowlan Law
firm's new office location at 1777 West Main Street.  Attorney Evan joined the firm's Personal Injury team earlier this year.
"This whole county is growing rapidly. We're part of that," Mayor Paul Esser told the crowd gathered for the open house, which also included refreshments. "We always appreciate new businesses coming into our community. [Attorney Evan] has come here to provide services that were not here before, and that helps the entire community flourish — and stabilize —as a result.  And the fact that you're a Sun Prairie resident in this city is an added advantage — you've got some commitment to [community]," Esser added.
After more than a decade of representing big insurance companies, Evan switched gears to focus 100% on helping people who need him most – those who are injured through no fault of their own. He is a skilled trial lawyer at 
Nowlan Law
 who cares deeply about his clients and their families.
Cover photo credit: Photos by Chris Mertes, 608 Beacon Enterprises LLC