Hotels in Janesville, Madison, Milwaukee and throughout Wisconsin may be liable for injuries suffered by guests while on the premises.
The most common causes of hotel accidents are slips, trips and falls, often in the parking lot, entrances or common areas. Slip and fall accidents can happen quickly and cause serious harm, like the $200,000 slip and fall case Steve Caya won for a client who suffered a severe knee injury, and the $125,000 slip and fall settlement won for a client who tripped on an uneven surface in a hotel entryway.
If you've been injured after an accident in a hotel, you may be entitled to compensation for your medical bills, pain and suffering and more. Get a free consultation with Janesville's leading no-win no-fee personal injury attorney to learn what your claim could be worth.
Can I sue a hotel?
Yes, you can sue a hotel if it has done something wrong and caused you injury. If your claim shows you suffered harm because of the hotel's negligence, you may not even need to sue. Most injury claims against motels, hotels and hotel chains settle without the need to file a lawsuit.
How do I sue a hotel for injury?
In order to sue a hotel after an injury, you'll need to prove the hotel was negligent. Hiring a personal injury attorney to represent you greatly increases your chances of a successful claim. The hotel's legal team won't just hand over money – you'll need to build a strong case and fight for your right to fair compensation.
Proving negligence in a hotel accident case
In order to sue a hotel after an injury, you'll need to prove the hotel was negligent.
Your claim must establish the hotel breached its duty owed to "invitees" (legal term for hotel guest). In general, hotels are assumed to have a duty to exercise "reasonable care" in protecting guests while operating the business.
What are my rights as a hotel guest?
Visitors to hotels have the right to expect that the hotel will be a reasonably safe space for them. Premises liability laws apply to determine the specific obligation that hotels have to their guests. Because guests come to hotels for the financial benefit of the hotel owners and operators, hotels owe the highest duty of care to guests — all of whom are classified as invitees.
Hotel duties include:
Inspecting and maintaining property in "reasonably safe" condition
Maintaining stairs, elevators, lighting and proper security measures
Exercising "reasonable care" when hiring employees
Controlling insect infestation (including bed bugs)
Duties can include repairing dangerous conditions (such as spilled water) or protecting guests from hazards (e.g. posting a sign if a staircase is constructed poorly or in an unusual location).
How do I file a claim against a hotel?
Hotels have a duty to provide a safe environment for guests. Injured victims have a right to seek compensation.
You can present a written claim for damages you believe the hotel is responsible for. Your claim should include details like evidence of negligence, your medical expenses, pain and suffering damages, and other losses.
Not only must your claim establish a breach of duty, it must prove this breach directly caused the injury. In all likelihood the hotel's insurance company will offer a lowball settlement to an individual making a claim.
The best way to find out what your hotel accident claim could be worth in a settlement (or jury verdict) is to contact a personal injury attorney with the experience and resources it takes to win the money you deserve.
Steve Caya offers free initial consultations to Wisconsin residents injured in hotels. We'll investigate every aspect of your hotel accident and help you through the financial aspects of your case so you can focus on getting better.
How much can you get in a Wisconsin hotel injury settlement?
After hotel negligence has been established, Wisconsin premises liability law adds another factor: fault.
The amount of compensation awarded in a hotel injury claim is determined by Wisconsin Statute § 895.045, the comparative negligence statute.
The court will determine and compare the negligence of each injured claimant and the hotel (all partial negligence amounts total 100%).
What this means for your hotel negligence case:
If you're partially at fault for the injury, you can sue for compensation, as long as you are less at fault than the hotel
The damages (compensation) awarded for your claim will be reduced in proportion to the amount of blame you share for the accident (if you're found to be 25% at fault, the award amount will be reduced by 25%)
In most hotel slip and fall claims the injured person claims the hotel was at fault because of negligent design or maintaining unsafe premises. The hotel claims the injured person was at fault for causing their own accident. Winning the damages you need to become whole again likely means facing resistance from the legal team working for the hotel's insurer.
How to win a hotel negligence lawsuit
Most hotel negligence cases are hard fought. The difference between a successful and unsuccessful hotel negligence lawsuit often boils down to knowing what information matters most and what to expect from the defense lawyers arguing against you.
Steve Caya is highly skilled in accident investigation and works with a network of experts to follow all leads in injury cases, including:
Contractual obligations for premises maintenance between the property owners and independent contractors
Accident reports and witness statements
The hotel's historical record of design, construction, maintenance and safety
Nationwide, state, local and hospitality industry standards for design, construction & maintenance of the hotel in question
Many other facts, identities and applicable laws
If you were injured in an accident and the hotel is at fault, contact Steve Caya as soon as possible. Having an experienced trial lawyer investigate the important facts of your case is crucial in order to establish negligence and reach the settlement amount you deserve.
COMMON CAUSES OF INJURIES AND ACCIDENTS IN HOTELS 
Hotels have to regularly inspect the premises for unsafe conditions, and hotels can be held accountable if they fail to either correct problems or warn patrons about the risks.
Any victim of an injury at a hotel should consult with a Janesville personal injury attorney to find out what options are available to them for pursuing a claim for compensation. Victims should receive payment of both economic and non-financial losses if they can prove the hotel owner or operator breached a duty and injury occurred as a direct result of that breach.
While hotel guests can be injured in many different ways when visiting a hotel, research from Cornell University reveals some of the most common reasons why hotel guests get hurt. According to the research:
Slips, trips and falls are the top reasons for guest injuries at hotels. Slips, trips and falls in hotels caused 42 percent of all injuries occurring in a hotel setting. Slip and fall lawyers maintain that hotels could be responsible for slips and trips if there are slippery or wet floors with no warning, if there is debris in walkways or if railings or stairs are not in good condition.
Security-related problems are the cause of 40 percent of injuries in hotels, which makes security-related issues the second leading cause of hotel guest injuries. Problems with security can result in hotel guests being victimized by acts of violence, necessitating the involvement of a premises liability lawyer. Hotels need to take reasonable precautions to prevent robberies, assault, and other aggressive and dangerous acts. The specific level of security a hotel must provide varies depending upon factors like crime rates in the area and a past history of criminal acts.
Other causes, such as being hit by objects or defective products, are the cause of 15 percent of injuries among hotel guests. If defective products cause harm to people at hotels, the victims could pursue a claim against the hotel, as well as against product manufacturers.
Food-borne illness is the cause of three percent of injuries and damages that affect hotel guests. When hotels serve contaminated or tainted food and guests get sick, hotels should be held responsible for their failure to ensure the food was safe.
Can you sue a hotel for bed bug bites?
If you've been injured by bed bug bites because your hotel room was infested, you can sue for compensation.
Hotels have a duty to provide a safe environment for guests, and this includes adequate cleaning and inspection to prevent bed bug infestation. If you're a guest or resident of a hotel and become injured by bed bugs, you have the right to take legal action.
The most important steps you can take to protect your bed bug injury claim are:
Bed bug bites ARE an injury. Your settlement depends on proving liability for the infestation.
Seek medical treatment for your injuries
Gather evidence of bed bug infestation (pictures and/or video of the bugs in the room and the bites on your person)
Ask the health and sanitation department in the hotel's county to inspect the premises, and request a copy of the report
File an injury report with hotel management
Find out and record pertinent information like the manager's name and contact information, and the room cleaning records including staff names
Be sure to contact the health department while you have access to the infested room. If the hotel moves you to a different room you may not be able to get the evidence your room was infested.
If the hotel offers you a free stay, discount, or other gift don't accept it. They may be able to claim you already accepted compensation. Instead, contact a personal injury attorney for legal advice.
What's fair compensation for bed bugs in a hotel?
Fair compensation depends on the extent of damages you suffered because of the bed bug bites. Your attorney will consider all forms of loss when preparing your claim, including:
All medical costs associated with the bites, including future expenses
Pain and suffering caused by your injuries
Property damage if you had to throw away luggage or clothing that became infested, replacing furniture and upholstery if the bed bugs followed you home, and extermination fees
Compensation for missed work and lost future income stemming from the bed bug bites
Your case could be worth more if the hotel's bed bug infestation caused your vehicle or home to become infested, a vacation was cut short or you lost the ability to travel. Discussing your situation with an attorney is the best way to find out what kind of compensation you can reasonably expect to receive for your claim.
Suing a hotel for injuries caused by other pests
Hotel injuries caused by other types of infestation including rats, mice and cockroaches are affected by the same laws as a bed bug claim: you'll need to prove the hotel's negligence in their duty to control the infestation was a direct cause of your injuries.
Can I sue a hotel for mold exposure?
Hotel injury claims based on mold exposure are complex. Your best bet is scheduling a free consultation to get legal advice before you file a claim or lawsuit. To sue for toxic mold exposure you'll have to prove it caused serious or permanent injury, and that the hotel breached its duty to provide a safe environment.
Can I sue a hotel for food poisoning?
Evidence is key for successful food poisoning claims. Your actions after getting ill can determine the outcome of your case.
To sue a hotel for food poisoning you'll need to show evidence the food prepared and/or served by the hotel contained a virus or bacterium causing your illness. This requires a medical diagnosis naming the specific pathogen. For a successful claim there needs to be proof of contaminated food, a failure on the hotel's part to exercise reasonable care, and further proof the contaminated food made you sick. If you believe you have injuries serious enough to warrant a food poisoning claim against a hotel, consulting a personal injury lawyer is the best way to build a strong case.
Can I sue a hotel for emotional distress?
While the answer is technically yes, it's important to consider whether there are quantifiable damages and proof of negligence. Whether or not it's worth pursuing compensation for emotional distress caused by a hotel stay depends on the specifics of your case. It may be possible to establish a legitimate claim, which is something best determined by an experienced injury attorney.
Can I sue a hotel if I fall on their property?
You can sue the hotel if the fall caused injury, and the fall was a direct result of the hotel's negligence. Proving negligence means showing that the hotel staff knew about the danger (such as a wet floor, loose railing, improperly lit stairs, etc) and failed to warn guests or address the issue. Your ability to sue for falling on hotel property is directly related to your ability to prove negligence and damages.
Whether your fall happened in a hotel bathroom, bathtub, shower, lobby, pool area, bar, restaurant or even in your room, it could be worth making a claim as long as a breach of duty resulting in injury can be established.
Can I sue a hotel for scabies?
You can sue a hotel for scabies if you can prove you got scabies at the hotel, and that scabies caused you harm. It is possible to get scabies (a skin infestation caused by burrowing mites) from objects (such as bedding, towels or clothes) used by an infected person. Proving negligence is key: there needs to be evidence the hotel was aware of the risk of scabies transmission and did nothing to protect its guests.
Wisconsin hotel laws and personal injury claims
Wisconsin hotel laws specify that hotels must be run and maintained with "a strict regard to the public health and safety." This includes:
Adequate security in the form of personnel and/or devices to warn guests in time to evacuate in case of fire
The opportunity for a guest to identify themselves as requiring assistance in case of emergency
Following all local health department regulations
Proper handling and storage of food on hotel premises
Maintaining food equipment in sanitary condition
Working locks or bolts on hotel room doors
When a hotel fails in its duty to comply with state law and a guest is injured as a result of this negligence, the guest has the legal right to seek compensation.
After a hotel injury happens, victims are going to have to prove how the incident occurred and the extent of damage. The quality of the lawyer representing you has a huge impact on the amount of financial compensation you could receive.
Contact me today for a free consultation.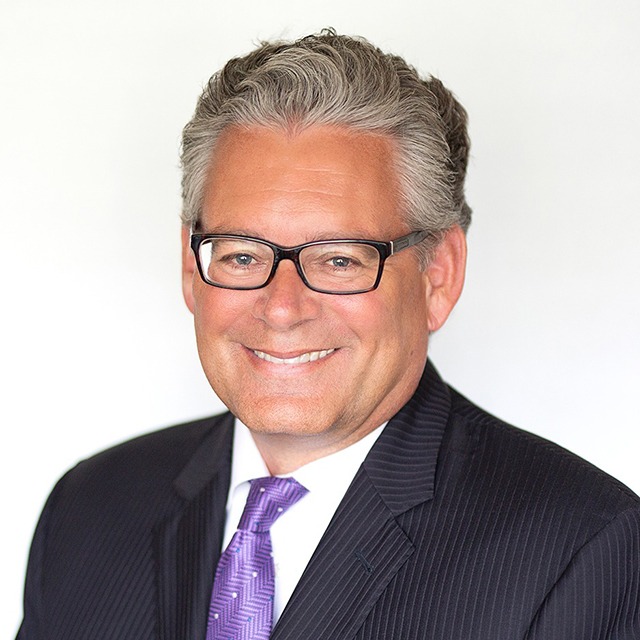 We take winning personally.
Let's get you EVERYTHING you're owed.
Great experience with the team I was with. Very hard working and will make sure you get the best results for your case. I defiantly recommend them with no hesitation.
Steven Pemberton