Emotional distress causes real pain. You deserve a chance to recover.
The legal definition of emotional distress is:
"a highly unpleasant emotional reaction (as anguish, humiliation or fury) which results from another's conduct and for which damages may be sought"1
Wisconsin law allows different types of emotional distress claims:
Intentional infliction of emotional distress (IIED) is also called "the tort of outrage." This law gives individuals the right to sue if they can prove another person's extreme and outrageous behavior intentionally caused their severe emotional distress.
Negligent infliction of emotional distress (NIED) applies to witnesses of an accident rather than the victim. The purpose of negligent infliction of emotional distress claims is to provide financial compensation allowing the loved ones of an accident victim to recover from the emotional anguish and shock they suffered as the result of witnessing an accident and/or the aftermath. The accident must have been caused by another person's negligence, and is typically severe or fatal.
DO I HAVE A CASE?
What qualifies as emotional distress?
Examples of emotional distress include:
Severe anxiety or anger
Sleep disturbances
Depression
Humiliation, shame or guilt
Suicidal thoughts
Panic attacks
Memory problems
Mood swings
Seeking isolation
Emotional outbursts
Chronic fatigue
Changes in appetite
Obsessive compulsive behavior
Physical symptoms with no medical diagnosis such as chronic headaches, pain, digestive problems
Emotional distress symptoms can manifest in different ways for different people, and this is not meant to be a comprehensive list.
Who can file an emotional distress claim
In Wisconsin, in order to file a legal claim for negligent emotional distress the law requires three conditions:
The victim was severely injured or killed in the accident
The claimant is a close relative of the victim
The claimant witnessed the accident or its immediate aftermath
The statute of limitations for emotional distress claims is three years from the date of the accident, just like personal injury claims.
The thought of suing for emotional distress while still coping with your losses can seem overwhelming, but it really is in your best interest not to delay. The longer you wait, the more evidence slips away and the harder it can be to build a strong case.
Insurance companies are well aware of the three-year time limit and have been known to use delay tactics to try and run out the clock.
Asking for help is the first – and hardest – step. You owe it to yourself to take action.
How do you prove emotional distress?
Proving emotional distress to an insurance adjuster or in court can be difficult, especially without qualified legal representation. Successful claims for negligent infliction of emotional distress must prove:
The person at fault for the accident behaved negligently (for example driving drunk or speeding)
Their negligence caused the accident and the victim's injuries
The claimant suffered emotional distress
Things you can do to prove emotional distress damages include:
Seek medical attention to rule out other causes of your emotional distress symptoms.
Keep a daily journal of your emotions and symptoms. Record every way your life is negatively affected by emotional distress.
Seek treatment from a psychologist or other mental health professional. They can then provide verification of your mental and emotional condition.
Record all costs associated with your emotional anguish, including therapy bills and lost wages.
Gather evidence proving the severity of the accident and the victim's suffering.
Provide testimony from friends and family members who have witnessed the emotional impact the accident had on you.
Evidence such as personal and witness testimony, documentation of symptoms and treatment, and proof of the severity of the accident can be used to build a strong case.
We strongly urge people considering an emotional distress claim to discuss their situation with a seasoned personal injury attorney. Wisconsin personal injury laws can affect your outcome and final settlement amount.
Steve Caya works on a no-win, no-fee basis and offers free claim evaluations. Our law firm is in Janesville, but we'll come to you anywhere in the state if you can't make it to our office.
How much can you claim for emotional distress?
In general, Wisconsin law doesn't put a cap on non-economic damages like pain and suffering (which includes emotional distress). However, there are limits on on non-economic damages in specific circumstances:
$250,000 cap on claims against the state
$50,000 cap on claims against a municipality
$750,000 cap on medical malpractice claims
As with other types of personal injury claims, the amount of financial compensation you receive varies widely depending on the facts of your case the the quality of your attorney.
The more severe the emotional distress, and the more extreme the accident, the greater the value of an emotional distress claim. For example, a mother who witnesses her child's death after he is struck by a drunk driver has a much stronger claim than a person who witnessed their spouse suffer a broken wrist in a low-impact car accident.
Insurance companies will always try to minimize the amount they pay out to claimants, and they're especially reluctant to compensate claims for general damages – the type that can't be quantified as easily as lost wages or a medical bill.
They'll likely dispute your emotional distress claim using tactics like claiming your mental health issues were pre-existing, claiming the accident or the victim's injuries were not that severe, or claiming the victim was partly to blame for the accident.
Steve Caya spend the first decade of his career working for insurance companies, and he understands how they work – and what it takes to make them pay.
Emotional distress lawyer serving all of Wisconsin
If you believe you have the right to file a claim for negligent infliction of emotional distress, take the first step by getting a professional assessment of your case. There's no obligation, and there's never a fee unless we're able to win compensation for your injuries.
Contact me today for a free consultation.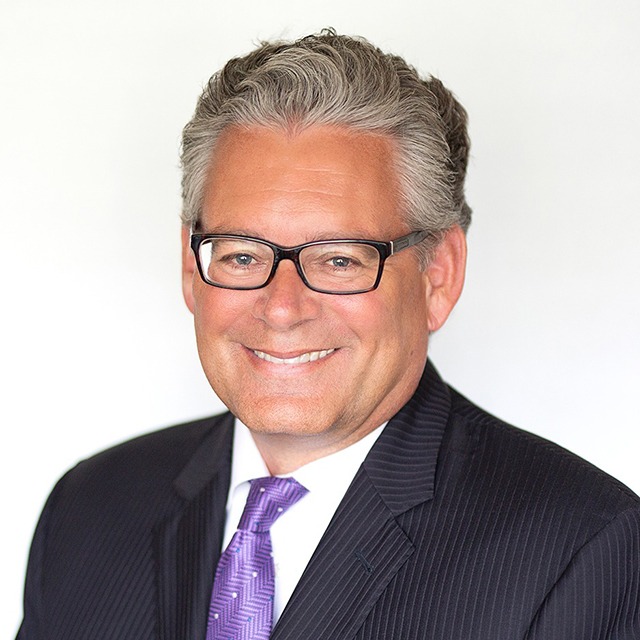 We take winning personally.
Let's get you EVERYTHING you're owed.
Our experience was top notch from beginning to end. Steve was professional and extremely accommodating. He was always available to answer questions and he knows his craft. He fought for us when we were down and for that we will always be grateful! Cannot say enough good about Mr. Caya and his associates.
Carrie Jensen